Start » About us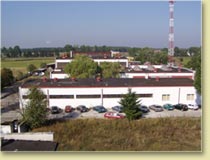 Our workshop
HAND-SPOL Co. from over 15 years is a worldwide supplier of used & reconditioned food processing equipment in particular for meat industry.
Our company specializes in overhauls of the well known worldwide reputable manufacturers which includes following brand names: Handtmann, Seydelmann, Frey, Vemag, Laska, Kilia, Poly-Clip, Atmos, Fessmann, Alpina, Townsend, K&G, Lutetia, Inject Star, Multivac, Tiromat, ecc. We offer high quality machines at competitive prices, according to customer's individual needs, this let us developed business relations with customers from across Poland and worldwide.
We are making inspections, modernizations and overhauls of machines for individual orders.
It is our mission to give a quality service to all our customers. Refurbished machines leave our workshop in fully working condition after being checked, complying with the requirements of current norms.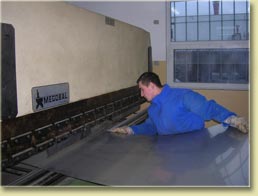 Cooperative services
These are the services we can offer you: sheet cutting, turning, grinding, milling, welding. Thanks to great surface area of our workshop, machines and fully skilled staff we can make others untypical commisions.